Welcome to CK Mortgages, Pensions & Investments.
Professional
Advice from David Corry
David Corry set up CK Mortgages, Pensions & Investments in June 2001. Having worked with Irish Life, Abbey Life and Canada Life, David has over 35 years experience in the Mortgages, Pensions, Life Assurance and Investment industries. He is a fully qualified Financial Adviser.
CK Mortgages, Pensions & Investments provides you the customer with expert financial advice appropriate to your needs. We also offer a free Financial Health Check ensuring you are getting value for your money now and into the future.
PHONE US TODAY (01) 88 2 77 11 if you have any questions or enquiries and / or TO ORGANISE AN APPOINTMENT FOR YOUR FREE FINANCIAL HEALTH CHECK..


You are not under any obligation to proceed with any product or service that we may recommend
Mortgages
If you have decided to enquire about buying your first home, you have taken the right step. There are many different packages available from the different banks & building societies.
We've got a great range of mortgage options for:
FIRST T
IME BU

YERS.

Thinking of becoming a first time buyer can be overwhelming, you may be nervous about how to approach and deal with solicitors and estate agents. You may be unfamiliar with mortgage process, your mortgage approval in principal, the bidding process, booking deposits, contracts, etc. It can be a challenging time from your first enquiry to actually getting the keys to your first home and that's where we come in, we will hold your hand and we will guide you through the entire process in a friendly and patient manner.

• Loans up to 90% of the purchase price of your new home
• Terms of up to 35 years.
• Rates from 2.25% ( APRC 2.90% ).• 25% off home insurance for the f irst year.
• Split interest rate options available.
• Overpaying options available to pay off your mortgage early.
CUSTOMERS MOVING HOME.
So, you are already on the property ladder and you are planning on making your next move for you and your family, it may have been a few years since you took out your first mortgage, you remember some parts of the experience, you are sketchy about other parts and you definitely want to try and forget some of the previous stressful parts. Let us take away a lot of the mortgage stress and hassle from you, let us do the mortgage work for you.
• Loans up to 90% of the value of your new home.
• Terms of up to 35 years.
• Rates from 2.25% ( APRC 2.90% )
• 25% off home insurance for the first year.
• Split interest rate options available.
• Over paying options available to pay off your mortgage early.
CUSTOMERS SWITCHING BANKS.
You may be unhappy with your current mortgage provider, the interest rate you are currently paying or a bit of both. You want to move but you think it's a very time consuming and expensive process. It's neither, let us show you what else is available in the market and how much money is available to help you towards the legal costs. We have helped lots of customers to switch mortgages.
• Up to 3,000 euros cash back.
• Equity releases and top ups available for home improvements / renovations
• Rates from 2.25% ( APRC 2.90% )
• Loans up to 90% of the value of your home
• Terms of up to 30 years.
• 25% off your home insurance for the first year
• Split interest rate options available
• Overpaying options available to pay off your mortgage early.
Each applicant is different, please call or email me to discuss your own requirements
Life & Serious Illness Cover
Life & Serious Illness Cover
For most of us, death, critical illness or being out of work as a result of a long term injury or illness is something we don't want to think about. But as we all know, the unfortunate truth is that these things do happen, If something unthinkable were to happen to you or your partner, how can you help ensure that your family's immediate expenses and long term requirements and outgoings can still be met. Life cover, serious illness cover and income protection cover are all cost effective ways of providing the short and long term financial security that you and your family need.
If you can answer yes to any of the following questions then you need some level of cover.
Are you single, married, co-habiting, separated, divorced or widowed ?

Do you have a mortgage or any other loans ?

Do you have any dependents ?

Are you employed/ self employed ?
Life and Serious Illness Cover come in many different forms and premiums start off at 10 euros per month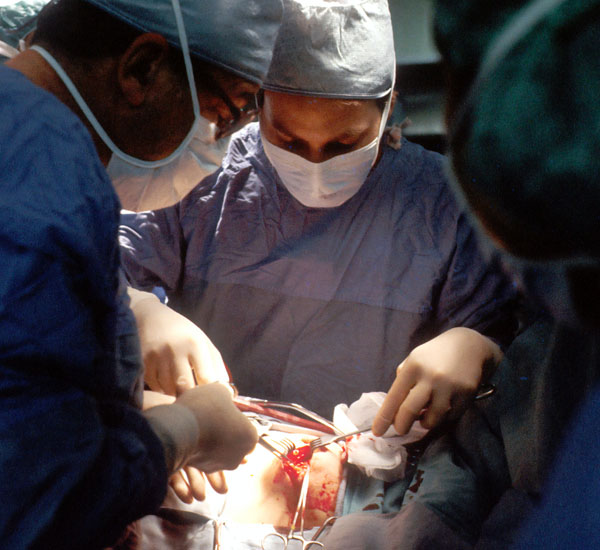 Protection Cover has a wide range of uses.
For as little as €10 per month you can get some level of cover.
Mortgage Protection Cover
This is the cheapest form of Assurance. Customers usually take out this type of cover in connection with a mortgage. In the event of you or your partner's death, your mortgage is paid off provided you have the correct of cover in place.
Term Assurance
Money makes your world go around so you need to protect the people that earn that money and that's you and/or your spouse. Customers can choose single, joint or dual life policies. You can choose any term between 2 and 50 years. You can choose Life and / or Serious Illness cover. This type of cover can provide a lump sum payment to you and your family to help them cope with the loss of one or both incomes. You can have the option of having your cover and premiums increase each year.
Pension Term Assurance
This type of Assurance is a tax efficient Life Assurance plan that can be taken out by self employed people and people in non pensionable employment.
Serious Illness Cover
The financial effects of suffering a serious illness such as cancer, a heart attack or a stroke can be devastating. How would you cope, how would you pay your day to day bills such as mortgage, groceries, utility bills, car and home insurance, health insurance, phone, internet, tv, etc. the list is endless. Serious Illness Cover provides a tax free lump sum cash payment in the event of you being diagnosed with any one of the many serious illnesses listed. Policies can be arranged on a single, joint or dual life basis. You can choose the term and you can choose how much to pay each month. Let's assume you choose a term of 10 years, you can have the option of continuing on with the policy without having to provide any new medical evidence. We can show you different quotations for different amounts of cover and premium.
Have a look at some of the statistics below we have gathered from the insurance companies.
• Approx 10,000 Irish people suffer a stroke each year.
• One person dies from Cancer every hour in Ireland.
• One in five people will have a stroke at some stage in their life.
• 66% of all serious illness claims are for people under the age of 50.
• One in 3 Irish people will develop cancer by age 75.
Some of the common serious illnesses covered include:
• Cancer
• Coronary artery surgery
• Benign Brain Tumour
• Bacterial Meningitis
• Parkinson's Disease
• Heart Attack
• Kidney Failure
• Alzheimer's Disease
• Chronic Liver disease
• Multiple Sclerosis
• Stroke
• Coma
• Paralysis
• Chronic Lung Disease
IMPORTANT: You must read your policy conditions for a detailed explanation of each of the illnesses covered.
The current state Pension (contributory pension) is approximately €248 euros per week ( 12,896 euros per annum ) for a single person. It is payable at age 66 and there has been a lot of controversy over extending the retirement age past age 66. You also need to have paid approx 2080 PRSI contributions to qualify for the full state pension. If that is the only income you have when you retire it could certainly mean a big fall in your standard of living. For example: Somebody earning approx €51,500 per annum who is retiring now at age 66 would be taking a 75% decrease in salary. Furthermore people are living longer, the life expectancy in Ireland in 2019 was 81.5 years. You should be able to enjoy retirement but a lot of Irish people will not be able to because they won't be able to afford to live the same lifestyle as they were the month before they retired. Your mortgage may be cleared at age 66 but you will still have the same bills such as grocery, utility, car and home insurance, car running costs, phone, internet, tv, health insurance, holidays, etc. it's endless, it's the same list as mentioned before. The good news is that the Government encourages people to take out their own pensions and in return they give tax relief on pension contributions within certain limits. Customers think pensions are complicated but we ask customers to think of them as another savings account, the more you have in it, the more choices you will have at retirement. The more money you have at retirement depends on how early you start saving and how much money you are willing to pay towards your own retirement. Pease call us and we can have a look at any and all pensions you may have had with any previous employments and we can discuss your future pension needs and you can then decide whether you want to take our advice.
There are many different pensions,
PRSAs
A PRSA is a Personal Retirement Savings Account. It provides everyone with the opportunity to plan for their retirement and its flexibility suits all types. It's portable and transportable between different employments. You can take up to 25% of your total retirement fund tax free any time after the age of 60.
Personal Pensions
If you are a self employed person or somebody in non pensionable employment then its up to you to start saving for your own retirement. Tax relief is available on your pension contributions at your marginal rate, you can retire at age 60 or you can choose to continue to work part or full time and retire the other part, you can take up to 25% of your retirement fund tax free.
Executive Pensions
As a company director or owner, you can get your business to pay your pension contributions. You can withdraw up to 200,000 euros tax free from your retirement find and a further 300,000 euros at 20% tax ( based on a fund of 2 million euros ).
Company Pensions
In today's competitive business environment employee benefits such as a company pension plan are becoming increasingly important in retaining and attracting the best people. As an employer, why not look at setting up a pension scheme for your employees before the government introduces auto enrolment.
We can offer a wide range of savings and investment products to suit your needs.
All investors are different, some want a capital guarantee with their investment, others want exposure to risk and volatile markets that can offer higher growth potential. Insurance type savings policies cater for every type of investor. If you are a more cautious investor who wants to avoid a lot of the risk and volatility, that's fine, it's your choice, you are the customer, you make the decisions, not us.
Before we discuss any savings or investment product with you, we complete a full financial fact find and we carry out an investor risk profile to establish your attitude to risk.
The Investment risk profile will take into account:
• Your age
• Length of your investment
• Marital status
• Number of dependents
• Investment objective
• Do you need access to some or all of your capital
• Investment knowledge
• Your attitude towards risk
You might want to save on a regular monthly basis for any of the following:
•    A deposit for a house
•    A child's secondary or third level education
•    Wedding
•    Rainy day
•    Car
•    Holiday home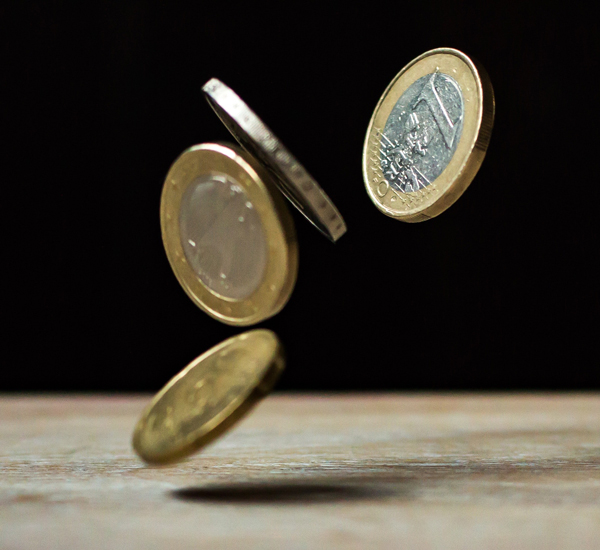 Commission Summary
David Corry t/a CK Mortgages, Pensions & Investments act as intermediary / broker between you, the consumer, and the product provider with whom we place your business.